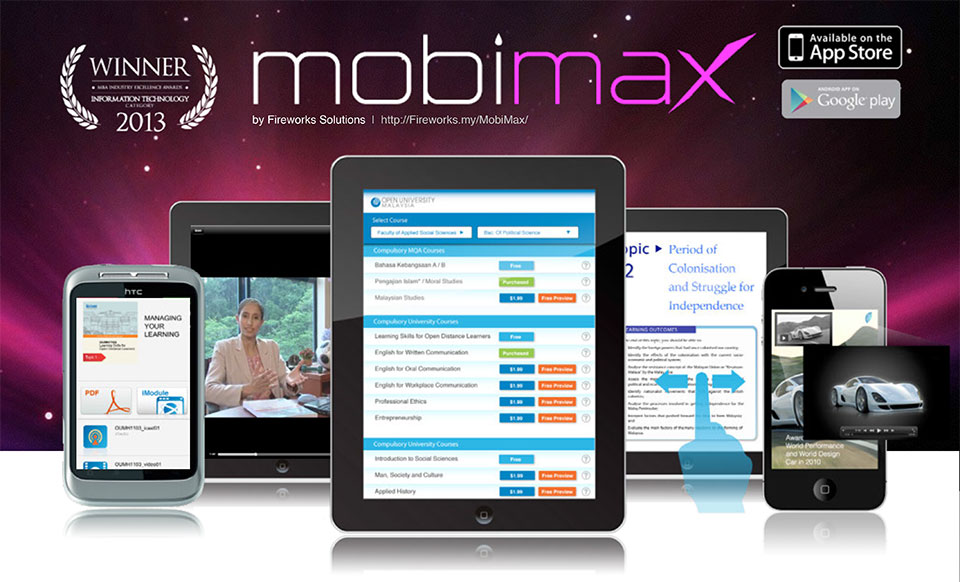 M-Learn Solution For Universities & Education Centre
The Mobimax Education Technology enables students to consume learning materials such as Video Lectures, Audio book, E-books and more; via their personal mobile devices anywhere anytime.
Educators are also empowered to publish and maintain it's learning materials directly to their student's mobile devices.

Mobimax Education continues to innovate to truly enable the Mobile Learning movement.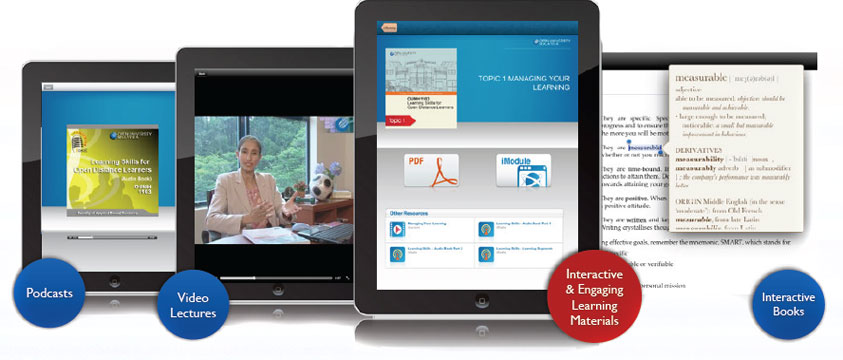 Full Education In A Device
With this Application, students can access the entire library of the University's Education Program
Rich, Interactive Content
Each courses are designed for powerful interactivity and accessibility
Podcast for listening
Video Recording of Lectures
PDF Reference Books
Interactive HTML Workbook
Links, Glossaries and much more
Interactive: Quiz, Workbooks & More.
Bookmarking & Dictionary
Interactive Table of Content
Social Sharing
Anytime, Anywhere.
All Learning materials can be downloaded to the device. Users will be able to access the materials anytime, anywhere, with or without internet connection.
Payment System
Learning Materials cna be Purchased via In-App Purchase. There are also previews and Free Content available.
Everything Is In The Cloud
Once student purchased the learning materials. Users can access it via other devices, anywhere and anytime.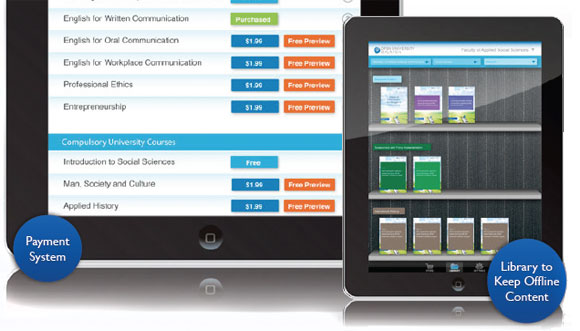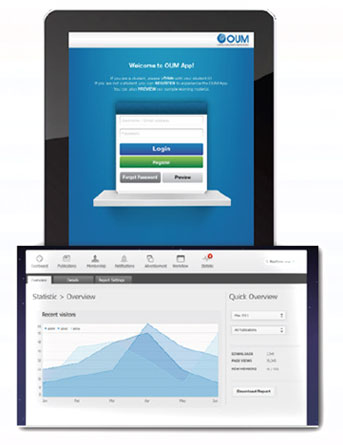 Membership System
Powerful Membership systems that directly connect to the Core Student Database.
Login / Log out, Register
Forgot Password
Feedback Module
Guest & Preview Memberships
Statistics Module
Powerful statistic Module that track Downloads, Views, Behaviors and many other insights!
Track Downloads & Views
Download & Extract Statistics
Create Interactive Learning
Allow users to create Interactive, engaging content with Videos, Audios, Interactive Pictures, Social Sharing and many more.
This takes Learning to the next level!
Attach Video & Audio
Embed HTML Elements & PDF
Interactive Images
Open HTTP Links, Send Emails
Share via Facebook, Twitter & Email
Bookmark Features
Interactive Table of Content
Multi Orientation Pages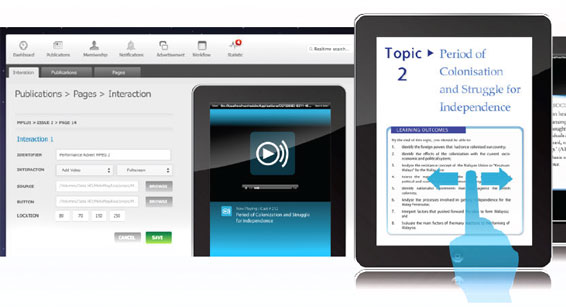 Content Management System
Allow users to manage & create Learning Materials very easily, without the technical knowledge of Mobile Application Develeopment!
Create Content Pages
Embed Interactive Features
Publish to Store
Workflow Management
Manage reviews & publishing with a organized workflow module.
Multi-level Workflow
Review Mode On Device
Editor's Mode Approve/Reject/Publish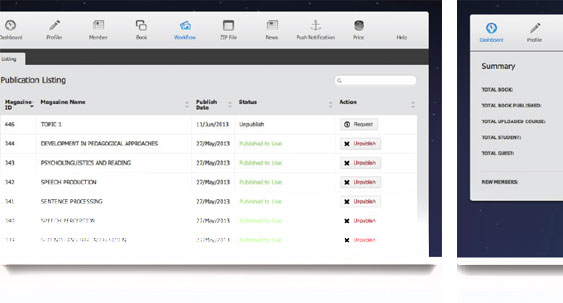 Case studies
The Open University Malaysia Mobile App
A New Generation of Education System that enable Students to purchase and consume educational materials from their Smart Mobile Devices. Educational Materials are designed to be interactive, multimedia and viewable anywhere and anytime.
The System is scalable and very flexible that it can be integrated to co-exist with current learning systems in Schools & Universities.
Full Education In A Device.
Rich, Interactive Content.
Podcast for listening
Video Recording of Lectures
PDF Reference Books
Interactive HTML Workbook, Quiz
Bookmarking & Dictionary
Interactive Table of Content
Social Sharing
Links, Glossaries and much more