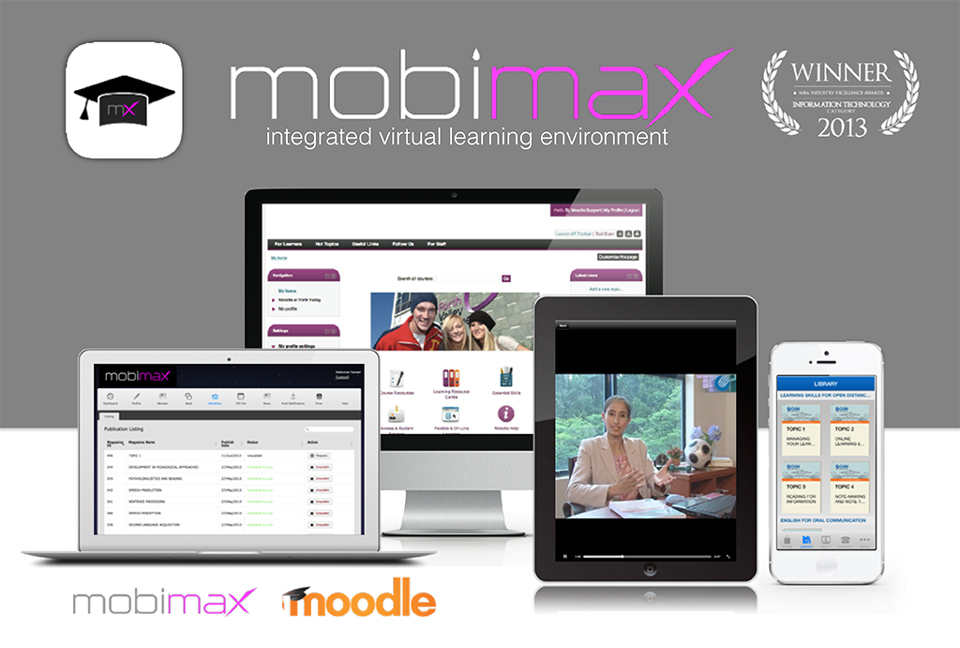 Integrated Virtual Learning Environment Solution & Content Digitisation for Universities and Learning Institutes
Fireworks Solutions Sdn Bhd, a digital solution specialist, provides your organisation an full and holistic approach to Virtual Learning Solution.
Mobimax VLE, an innovation by Fireworks, is a learning platform designed to provide educators, administrators and learners with a single robust, secure and integrated system to create personalised learning environments.
Combines, various powerful learning technology such as Moodle VLE and Mobimax M-Learning, to provide your organisation an all-in-one solution.