Proximity Marketing is a mobile broadcasting technology that sends text messages and multimedia directly into the phones of consumers, when they are nearby selected locations. Proximity Marketing is suitable to be used by restaurants, shopping malls, retails, galleries and points of interest to deepen their connection with consumers, encourage more loyalty and greatly improve the customer experience. Importantly, all of these factors combine to make Proximity Marketing a very effective tool to generate higher ROI for businesses and advertisers
Proximity Marketing Flow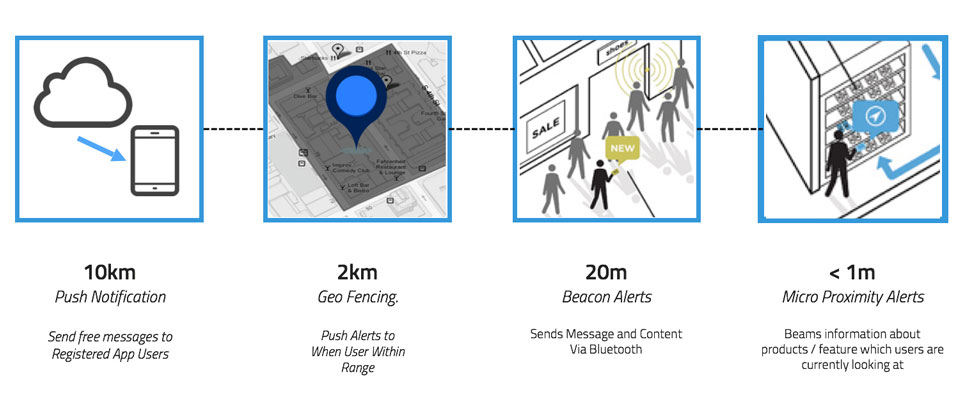 GEO FENCING PROMOTION MODULE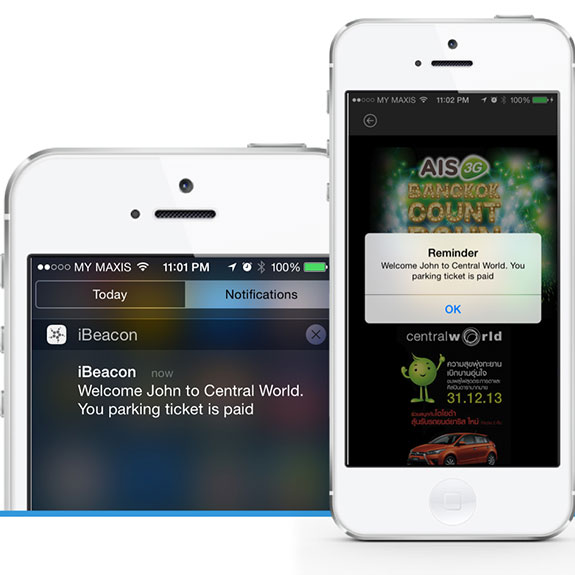 Invite them to come when they are nearby.
• This uses the GPS Coordinate of the user to detect if user is nearby ( Within 2- 10km )
• When users are nearby, Users are able to receive a notification on their phone.
• Notifications can come in simple messages, promotions or even vouchers – To pull Users to come to the location.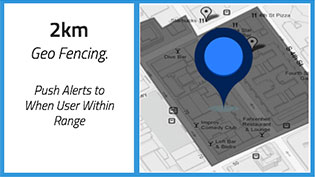 Auto-Ticketing & Parking Locator
Let them know they are special. Help them Find their car.
• When visitor drive to the entrance, We greet them with their Name, and the parking is automatically paid.
• After they've park, we capture where they park. The Application can tell the visitor where they've park their car.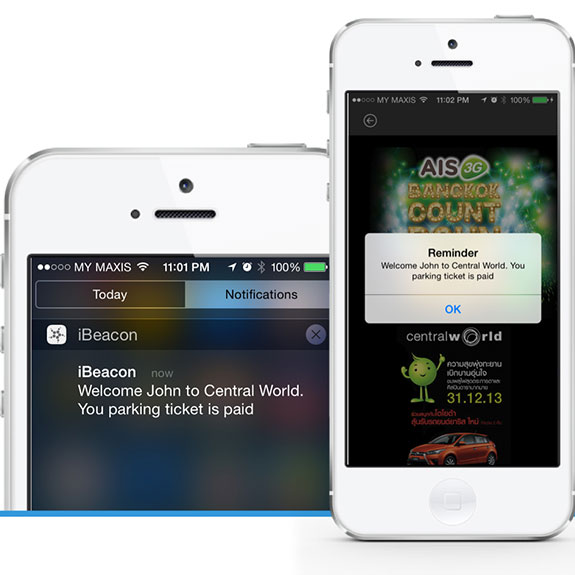 Proximity Based Push Notification
Help your tenant stand out against the rest. Talk directly via their mobile phone.
• When user walk by Retails and Stores within the Mall ( Within 20m )
• We can send Retail Promotional Messags such as Coupon, Vouchers and Sales messages, to help your tenants pull crowd into the stores
• It also can be Messages to about whats happening at this Floor or about the Event Happening.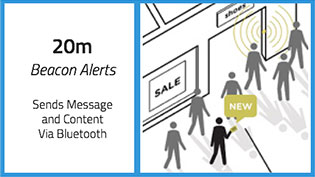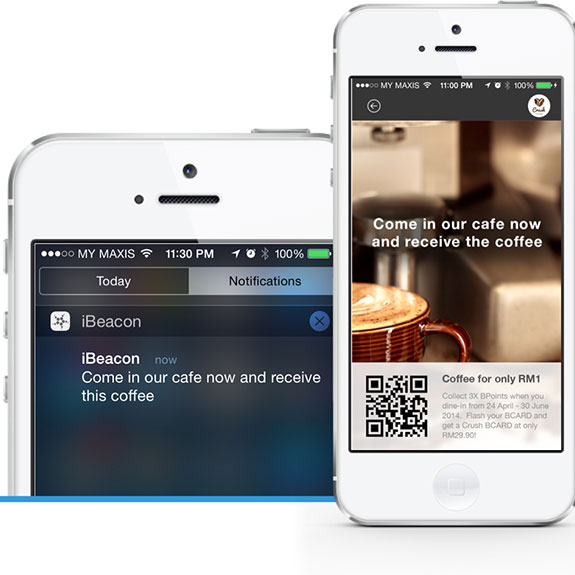 MICRO PROXIMITY MARKETING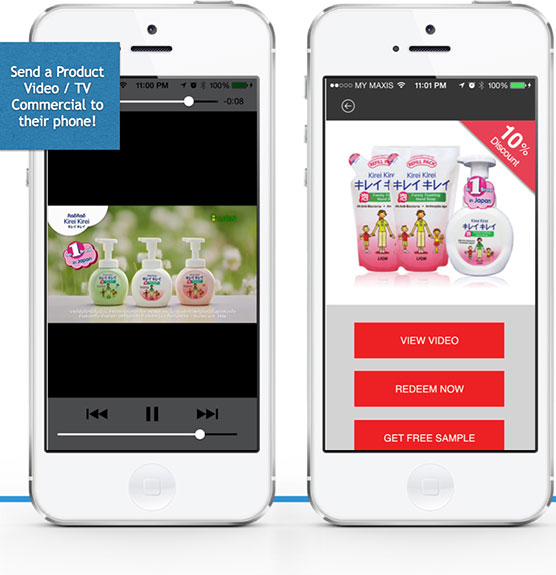 Influence Last Minute Buying Impulse. Right here. Right Now.
• We can push messages to consumers when they are very close to a certain product or its product shelves. ( within less than 1 meter )
• For instance, it can be placed in the shelves of the super market, and when user walk near by the product, it will grabs their attention, thereby influencing their last minute buying decision.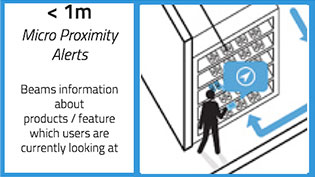 Exit Marketing
Thank Them. Reward Them. Give them more reasons to come back.
• When visitors exited your mall, we can send them a Thank You message
• Thank You message can contain a Exit Voucher to bring them back the next few days.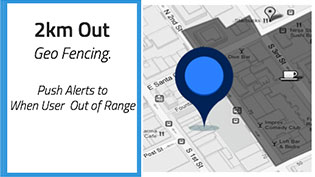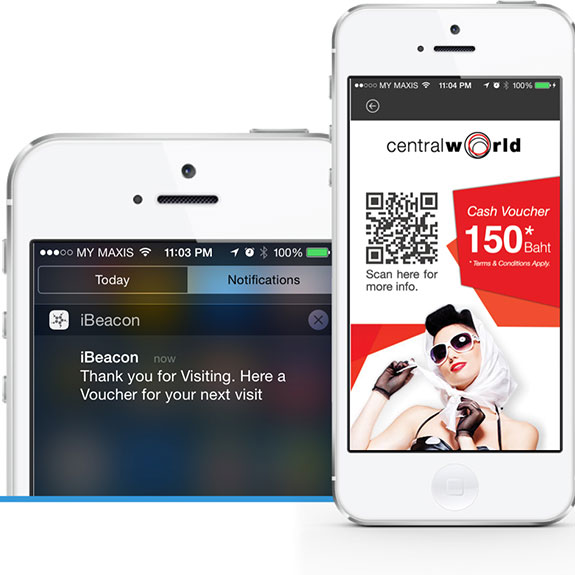 Powerful Back End & Intelligence
Comes with a powerful yet easy to use Admin System that allow your organisation to customise campaigns and perform Analytics.
Statistic & Analytics
• Hit Rate Of Location
• Most Popular Beacon Promotion
• View vs Click Rate
• Many Other Customisation
Proximity Marketing Admin System
• Promotion CMS
• Geofencing Settings
• Beacon Settings
• Membership Database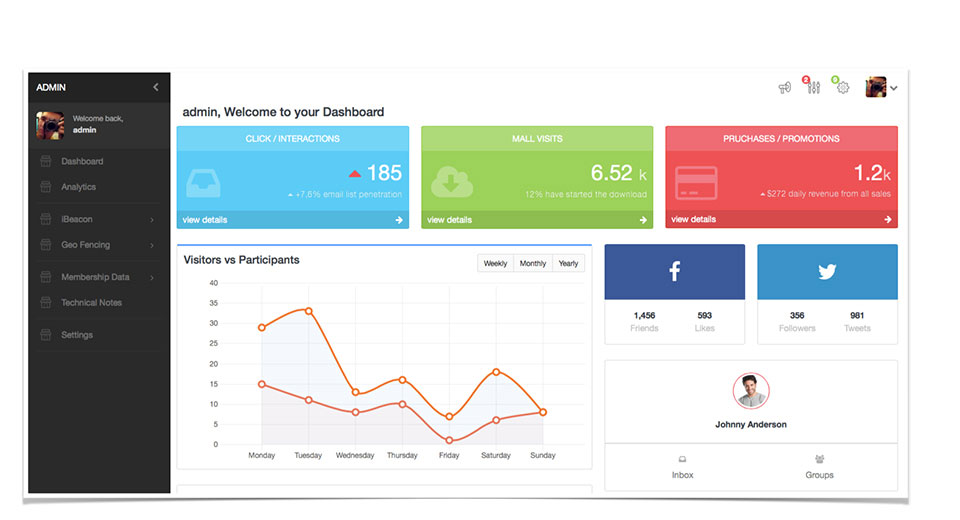 Dashboard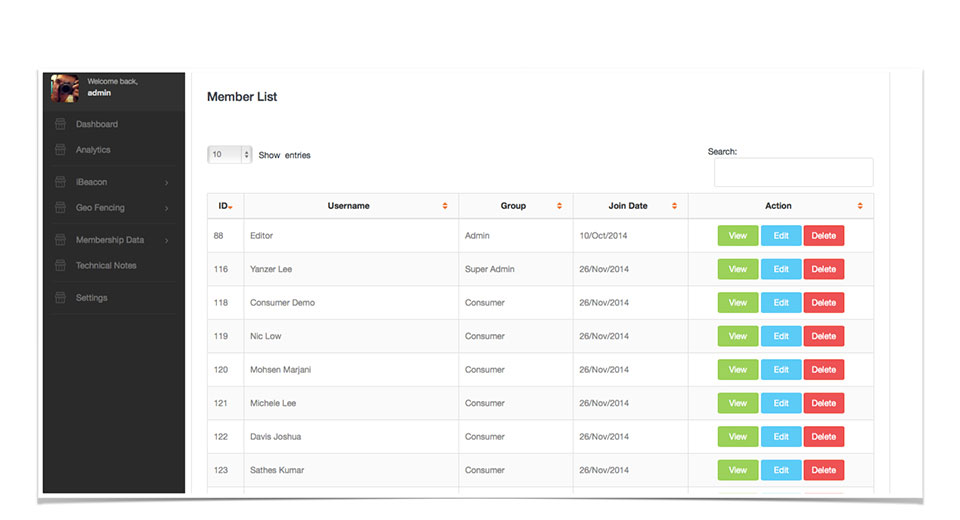 Manage Members and Devices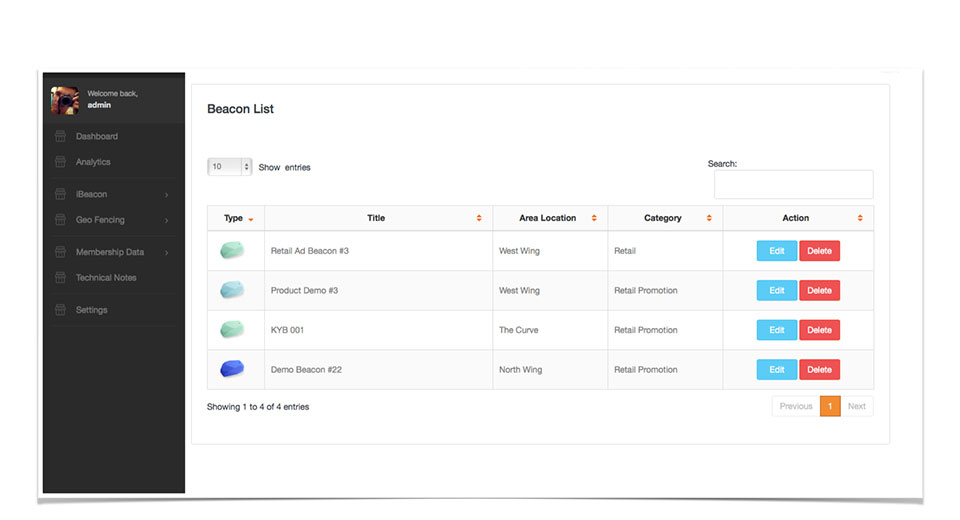 Manage Beacon Assets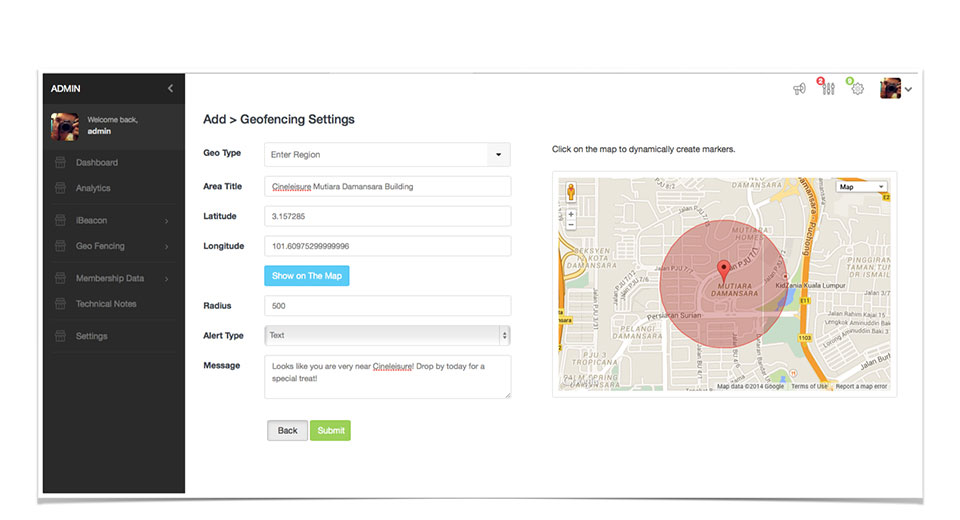 Create Geo Location Alerts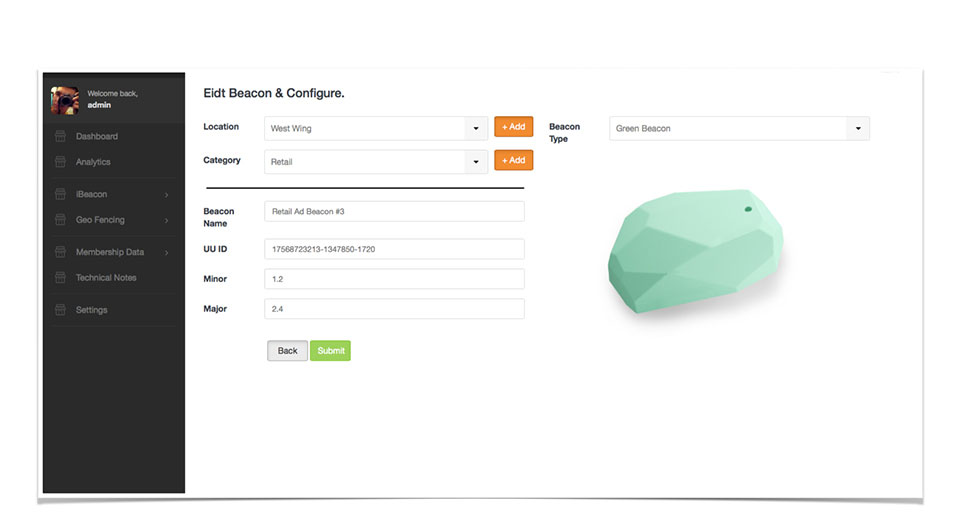 Configure Beacons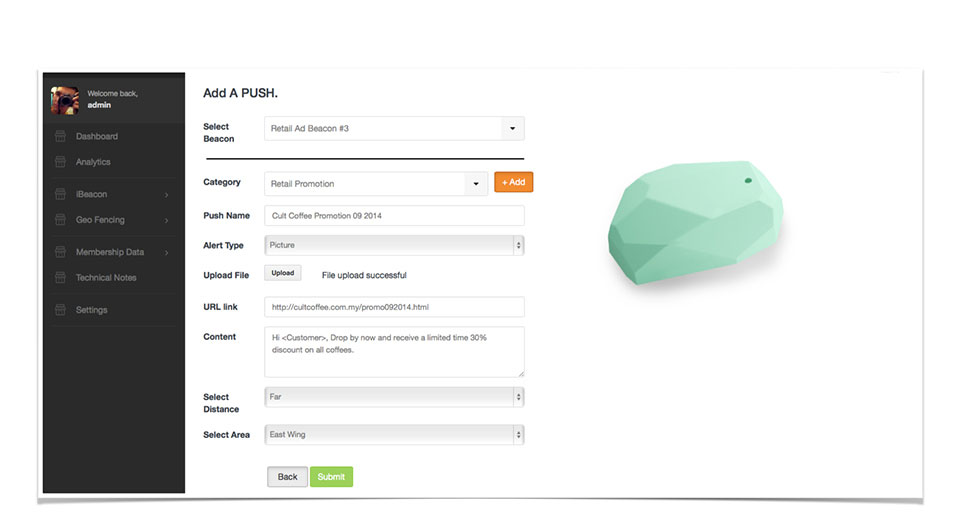 Create Proximity Messages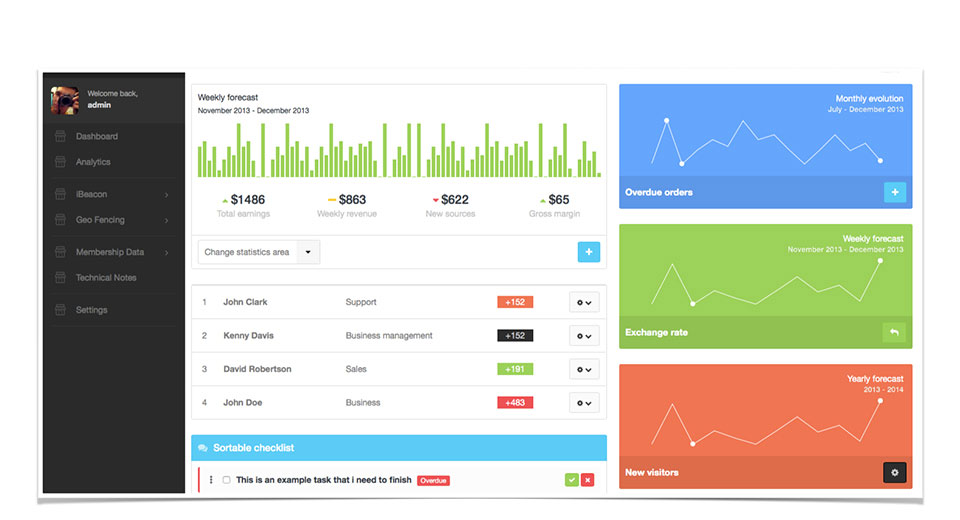 Customisable Analytics & Reporting