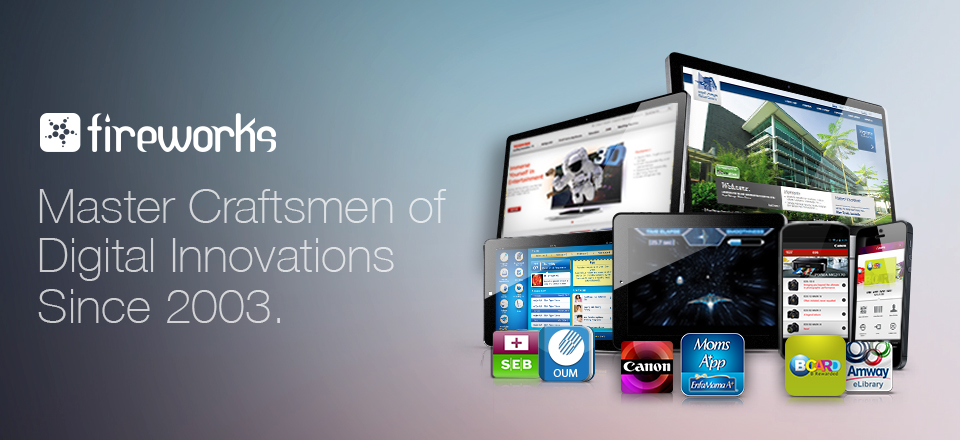 We Create Mobile Apps Solutions!
At Fireworks Solutions, technologies are innovative and mainly focused on high quality products in web development and mobile app development. Our professional team knows the different needs of different clients around the world.
We have a very well built team in R&D for both technologies. With their help, we have been able to deliver a high quality web services and mobile application to our clients. Our strong suit is of course developing from a simple to complex web & mobile. We aim to provide a premium technology with an international standard with a cost effective solution.
Our approach empowers enterprises to take control of their digital strategy by delivering consistent app experiences across the multitude of mobile devices available today and in the future. Furthermore, you can build an app once and provide device – optimized experiences to every channel – Smartphone, desktop, tablets, and more.