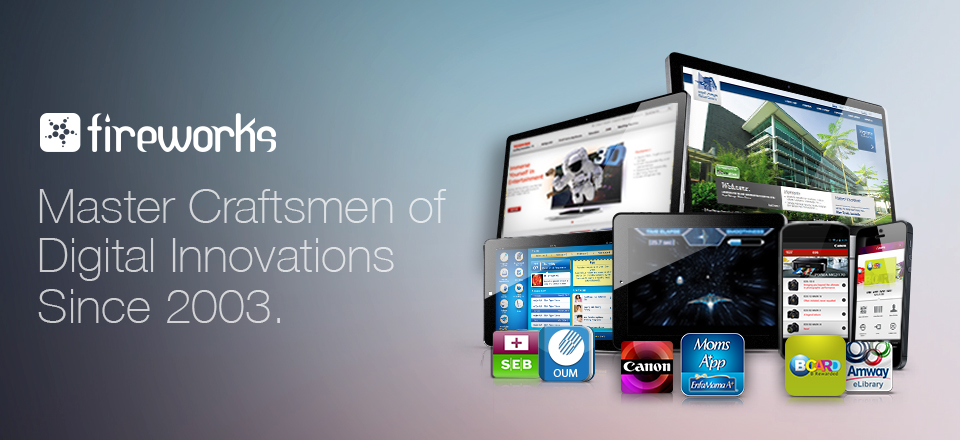 We are one of The Pioneers in Mobile Apps Development!
We are experts and pioneers in innovative digital technologies and also a pioneer and leader in smart mobile solutions in Malaysia, with more than 10 years of experience, we have created :
over 50 Mobile Apps
over 500 High Standard Web Design & Solutions
over 50 Digital Advertising & Marketing Campaigns.
our own tem of developers for iOS and Android Phone
developed mobile solutions and applications for everyone. We have created a wide range of applications for Malaysia and foreign clients.
participated in mobile applications development for leading companies such as Amway, Enfagrow, Canon, Toshiba, Nokia, Samsung, Sunway University, Open University, The Edge, Med Johnson and many more.
obtained multiple business and technology awards in mobile apps development.
Develop Tomorrow's Mobile Enterprise Application with our:
1. Digital Applications Design & Development
From the boom of the Internet, to the rise of the insanely ubiquitous Smart Phones, Fireworks was there, in the heart of technology. Mobile Applications, Web Solutions, E-Commerce, Games Creations, Digital Signage to Kiosk Solutions – Fireworks prides ourselves with highest integrity of our solutions.
2. Integrated Marketing for the Digital Age
Fireworks is currently the digital agency for Mead Johnson Asia, Berjaya Loyalty & Toshiba Malaysia.
In past years, we've executed hundreds of digital marketing projects for brands such as Samsung, Canon, KFC, Gillette, BMW, Mini, Pepsi, Tourism Malaysia, Brands Chicken Essence and many more.