Mobile Parking Solution: How it works and why it's the next thing.
Comprehensive parking app, hassle free, pay as you Go!
Mobile Parking Solution is an app that provides customers the conveniences to pay for parking without the hassle of looking for a paying booth, avoid bad weather condition that may render users unable to pay for parking, the inconveniences of finding a payment counter for ticket purchases, and pay for a friend!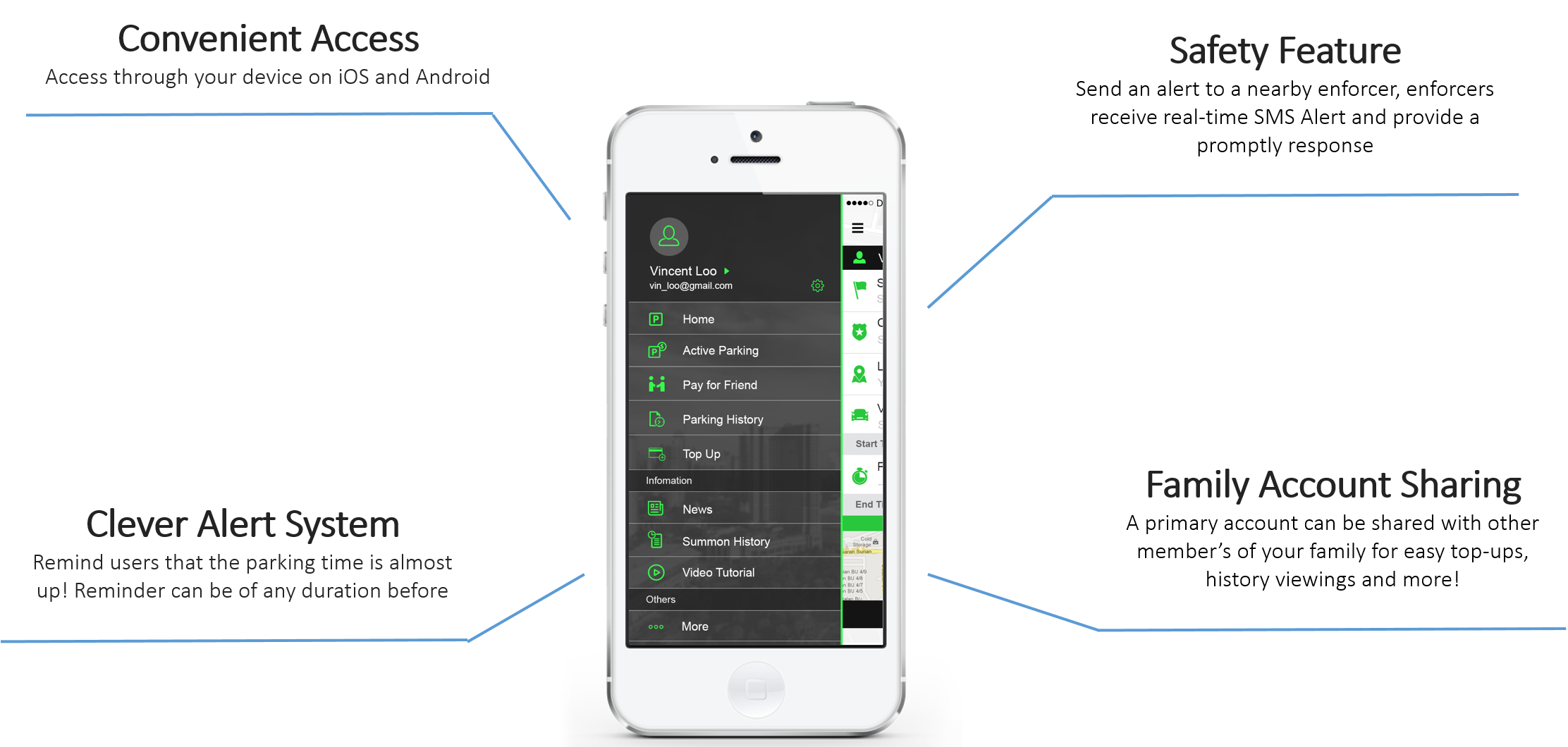 Great for parking operator!
As a parking operator, our client faces many inconveniences and challenges when operating a car park. The app benefits extensively to operators, for example

Cut down cash collection and machine maintenance

Increase Revenue Growth

Reduce Capital Expenditure on Equipment

Improve Compliance
---
Convenient Access
An app within your device, for both Android & iOS. Find a space, park your vehicle and pay as you go.
Location detection parking area
The app automatically detects your location and populate fields required for payment
Pay for friend
Pay for your friend as you go, just place in the location of your friend or be at the location, and key-in your friend's vehicle.
Prepaid credit system
Top up credits conveniently, purchase credits online within the app or from an authorize re-seller.
Clever Alert System
Alert users when the parking time is almost up without the need of consistently looking at time.
Safety Alert
Send an alert to a nearby enforcer, enforcers receive real-time SMS Alert and provide a promptly response
Parking & Summon History
Check your parking history or any summons issued with history within the app conveniently
Family Account Sharing
Have all your family members share an account for easy top-ups, history viewings and more!